H-D® of Manila-BGC is now in Google Maps! Get directions on how to get there, from wherever you are coming from, view or post your own photos of the showroom, or even write your review. https://goo.gl/maps/wgMknEyzCNR2
* Be guided on the quickest route to get to the showroom from where you are.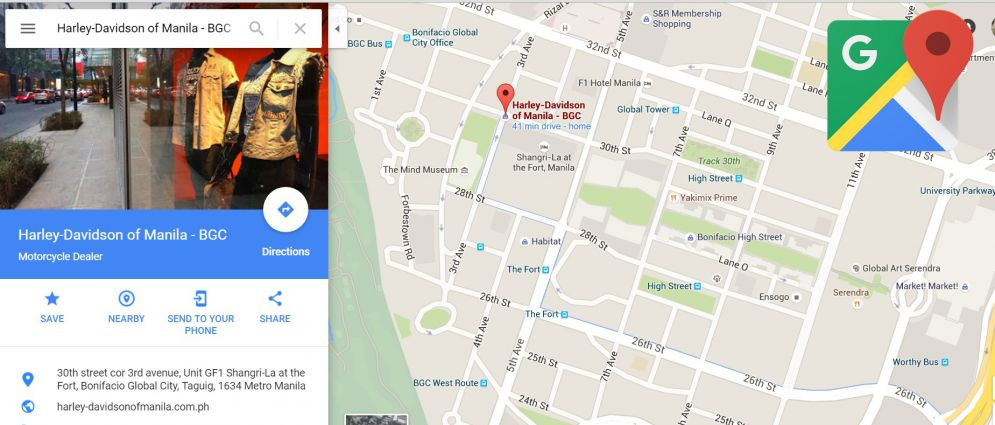 *Our apologies but the street view is not yet updated, nonetheless, this is where the new showroom is located...
On your mobile? Get direction using Waze!